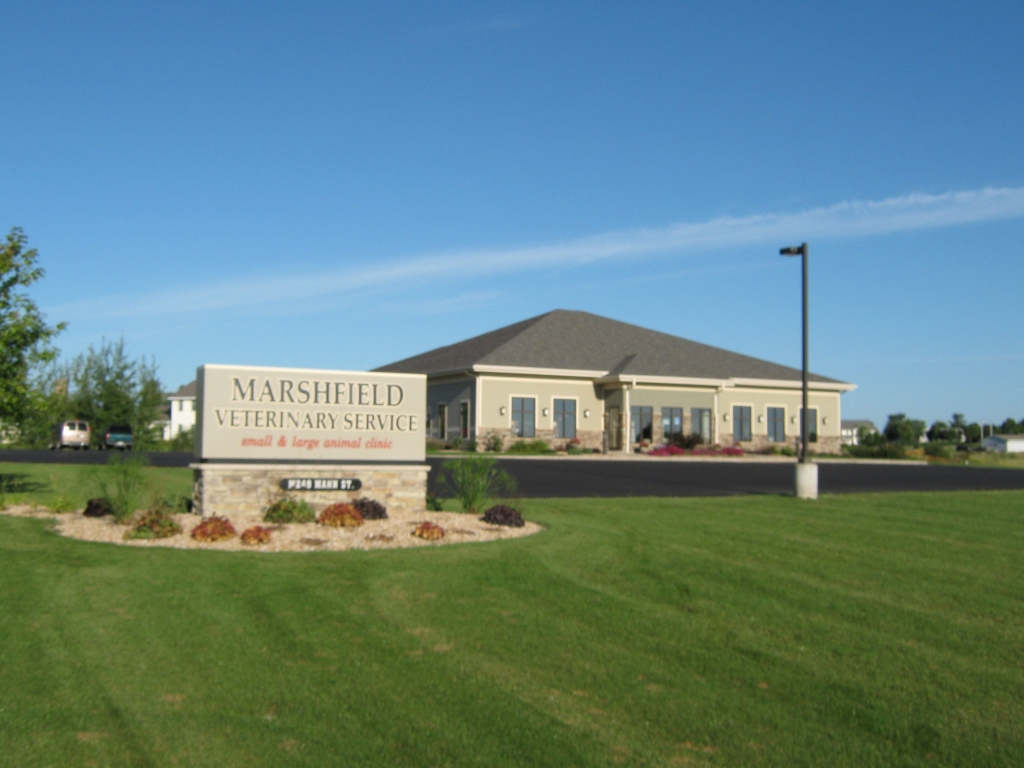 Marshfield Veterinary Service in Marshfield, WI is a full service animal hospital. It is our commitment to provide quality veterinary care throughout the life of your companion animal. Our services and facilities are designed to assist in routine preventive care for young, healthy animals; early detection and treatment of disease as your companion animal ages; and complete medical and surgical care as necessary during his or her lifetime.
We understand the special role your pet plays in your family and are dedicated to becoming your partner in your companion animal's health care. Our goal is to practice the highest quality medicine and surgery with compassion and an emphasis on client education. Our entire healthcare team is committed to providing personal attention to the unique concerns of each individual animal owner.
At this site, you will find information about our practice philosophy, our services, helpful forms to assist you and an extensive Pet Medical Library for you to search for additional animal health care information.
Thank you for taking the time to read about our veterinary practice and the services we offer. We welcome your comments and suggestions. Please contact us at (715) 387-1119 for all your pet health care needs.
Check out our new facebook page!
Cliff Diving through a Cloud of Expectations
Clients' expectations of a visit to the vet sometimes differ from what a vet expects. It's possible this is never more true than in an emergency. A couple of ye ...
Read more ...
Physical Rehabilitation of Dogs following TPLO
Physical rehabilitation for pets is still a rather new veterinary discipline, as it has only existed since approximately 2000.  However, the discipline continu ...
Read more ...
Intervertebral Disk Disease (Herniations of the Disk)
Intervertebral disks are located between the vertebrae (bones of the spine). Each disk has two parts, a fibrous outer layer and the jelly-like interior. When di ...
Read more ...
Advice to Dog Owners Whose Pets Take NSAIDs
by Michele Sharkey, DVM, Office of New Animal Drug Evaluation; Margarita Brown, DVM, Office of Surveillance and Compliance; and Linda Wilmot, DVM, Office of Ne ...
Read more ...
Cats, Carriers and Vets: Tips on making it easier to get your cat to the vet
Many cats are fearful of car rides and veterinary visits, which makes it harder for us to give them good medical care. It also makes it difficult for cat owners ...
Read more ...
Surprise! Some sneezes go backward
Emergency rooms are magical places of brown smells, buzzing fluorescent lights, long wait times and stale coffee, so I can see why people would really want to ...
Read more ...