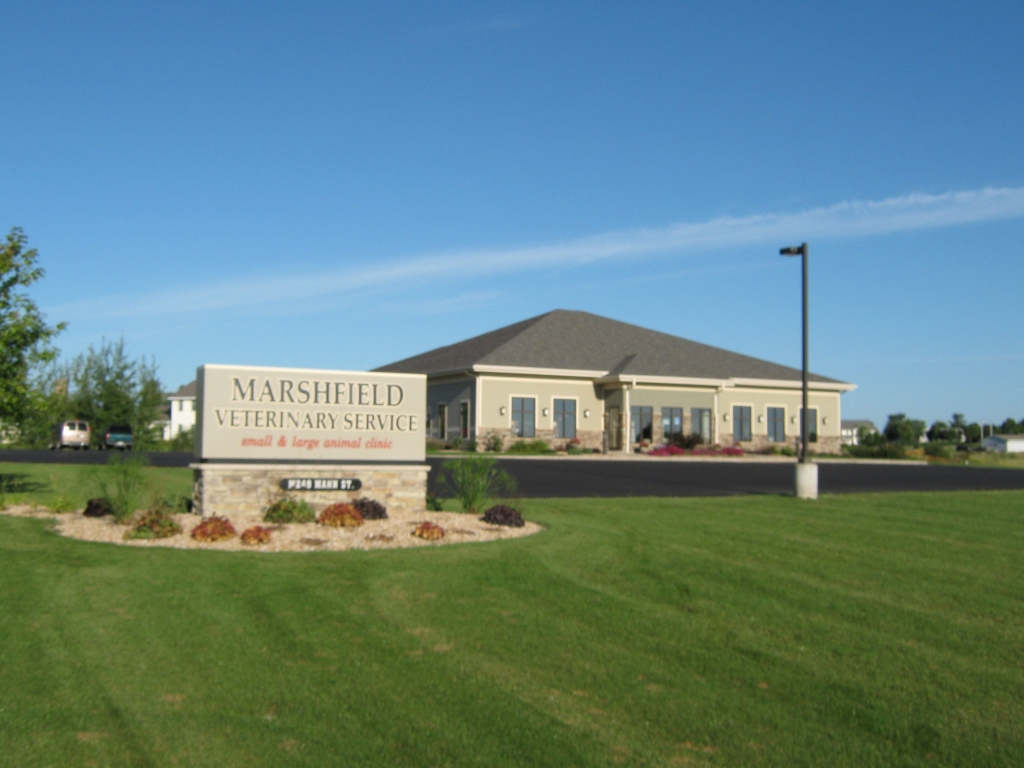 Marshfield Veterinary Service in Marshfield, WI is a full service animal hospital. It is our commitment to provide quality veterinary care throughout the life of your companion animal. Our services and facilities are designed to assist in routine preventive care for young, healthy animals; early detection and treatment of disease as your companion animal ages; and complete medical and surgical care as necessary during his or her lifetime.
We understand the special role your pet plays in your family and are dedicated to becoming your partner in your companion animal's health care. Our goal is to practice the highest quality medicine and surgery with compassion and an emphasis on client education. Our entire healthcare team is committed to providing personal attention to the unique concerns of each individual animal owner.
At this site, you will find information about our practice philosophy, our services, helpful forms to assist you and an extensive Pet Medical Library for you to search for additional animal health care information.
Thank you for taking the time to read about our veterinary practice and the services we offer. We welcome your comments and suggestions. Please contact us at (715) 387-1119 for all your pet health care needs.
Check out our new facebook page!
Rocky Mountain Spotted Fever
Rocky Mountain spotted fever (RMSF) is caused by Rickettsia rickettsii. This intracellular parasite is transmitted to dogs through the bite of an infected tick ...
Read more ...
Internet Pharmacies: Reaping What They Have Sown
Internet pharmacies and veterinarians have long been strange (some would say tortured) bedfellows. On the surface, it would seem like any outlet for medications ...
Read more ...
Why Should I Give her Back?
Recently my friend lost her dog. A gate was accidentally left open and away the dog went. Not knowing what has happened to her dog has been hard for her to live ...
Read more ...
IMHA: Four Letters You Never Want to Meet
Most of the diseases that we see and treat in the ER can be pretty easily comprehended by non-medical folks: trauma, infection, cancer – all of these seem to m ...
Read more ...
Financial Assistance for Veterinary Bills
When clients can't afford to pay for a pet's treatment, everyone loses. The animal suffers or is euthanized; the owner grieves from loss or guilt; the veterinar ...
Read more ...
Cryptorchidism (Retained Testicles)
Cryptorchidism is a condition in which a male's testicles have not descended (dropped) into the scrotum. At birth, a male puppy's or kitten's testicles are loca ...
Read more ...