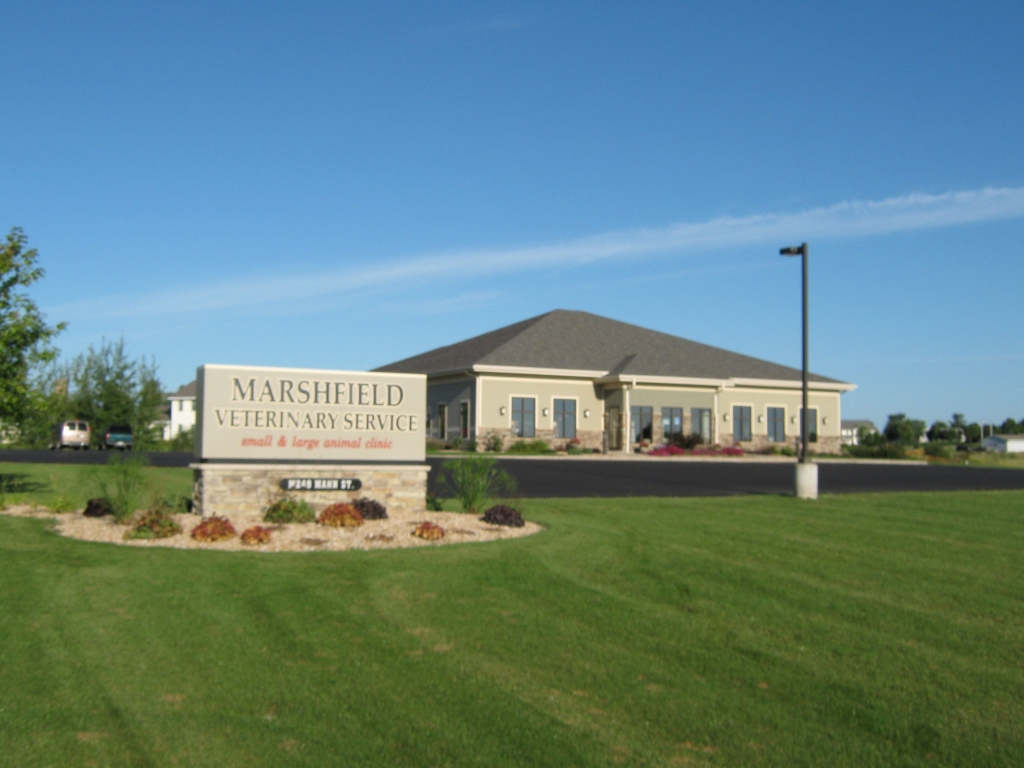 Marshfield Veterinary Service in Marshfield, WI is a full service animal hospital. It is our commitment to provide quality veterinary care throughout the life of your companion animal. Our services and facilities are designed to assist in routine preventive care for young, healthy animals; early detection and treatment of disease as your companion animal ages; and complete medical and surgical care as necessary during his or her lifetime.
We understand the special role your pet plays in your family and are dedicated to becoming your partner in your companion animal's health care. Our goal is to practice the highest quality medicine and surgery with compassion and an emphasis on client education. Our entire healthcare team is committed to providing personal attention to the unique concerns of each individual animal owner.
At this site, you will find information about our practice philosophy, our services, helpful forms to assist you and an extensive Pet Medical Library for you to search for additional animal health care information.
Thank you for taking the time to read about our veterinary practice and the services we offer. We welcome your comments and suggestions. Please contact us at (715) 387-1119 for all your pet health care needs.
Check out our new facebook page!
Financial Assistance for Veterinary Bills
When clients can't afford to pay for a pet's treatment, everyone loses. The animal suffers or is euthanized; the owner grieves from loss or guilt; the veterinar ...
Read more ...
The Wild, the Weird, and the Wacky: Unfamiliar Species
After spending 12 hours on a strange Sunday on emergency call, going back and forth all day between two locations to treat two horses who decided to live, I beg ...
Read more ...
"My Dog was Abused!"
Puppy lays back its ears, emits a tiny growl while looking furtively around and trying to hide, between its owner's breasts, from the scary new person.Client, w ...
Read more ...
Lipomas (Fatty Lumps)
A lipoma is a soft, round, moveable lump or bump of fatty tissue under the skin. Because they do not cause pain, infection, or hair loss, they're usually spotte ...
Read more ...
Imaging Tests (Radiology Options)
Imaging in veterinary medicine has advanced greatly since the first radiographs (x-rays) were taken of pets just decades ago. Now there is a multitude of imagin ...
Read more ...
Intervertebral Disk Disease (Herniations of the Disk)
Intervertebral disks are located between the vertebrae (bones of the spine). Each disk has two parts, a fibrous outer layer and the jelly-like interior. When di ...
Read more ...