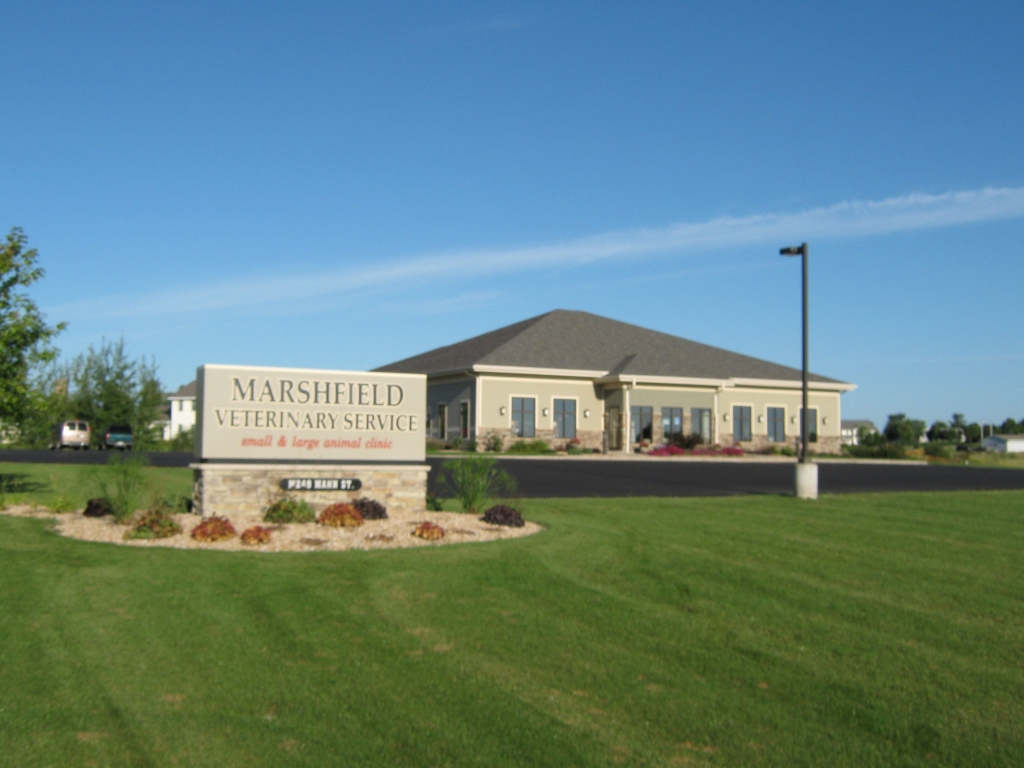 Marshfield Veterinary Service in Marshfield, WI is a full service animal hospital. It is our commitment to provide quality veterinary care throughout the life of your companion animal. Our services and facilities are designed to assist in routine preventive care for young, healthy animals; early detection and treatment of disease as your companion animal ages; and complete medical and surgical care as necessary during his or her lifetime.
We understand the special role your pet plays in your family and are dedicated to becoming your partner in your companion animal's health care. Our goal is to practice the highest quality medicine and surgery with compassion and an emphasis on client education. Our entire healthcare team is committed to providing personal attention to the unique concerns of each individual animal owner.
At this site, you will find information about our practice philosophy, our services, helpful forms to assist you and an extensive Pet Medical Library for you to search for additional animal health care information.
Thank you for taking the time to read about our veterinary practice and the services we offer. We welcome your comments and suggestions. Please contact us at (715) 387-1119 for all your pet health care needs.
Check out our new facebook page!
Imaging Tests (Radiology Options)
Imaging in veterinary medicine has advanced greatly since the first radiographs (x-rays) were taken of pets just decades ago. Now there is a multitude of imagin ...
Read more ...
Rhinitis
Rhinitis is the inflammation of the mucous membrane in the nose. (If the lining of the sinuses is inflamed, it's called sinusitis. If both the nose and sinuses ...
Read more ...
Nighttime Waking in Senior Dogs
Sleep is essential for dogs and people. Disturbances of the sleep-wake cycle occur in older pets and often disrupt the entire family. Interrupted sleep is a com ...
Read more ...
Mats in the Cat can Drive you Bats
Long-haired cats are beautiful, but their coat takes some extra care that other cats don't need. That long, fine hair can mat easily, causing skin irritations a ...
Read more ...
Boobies for newbies: Mammary (breast) cancer in companion animals
Everyone reading this is a mammal (unless you are a particularly sentient anemone, coelacanth or axolotl), and one of the things that pegs us as mammals and uni ...
Read more ...
Pain Drugs for Dogs: Be an Informed Pet Owner
Keeping your Best Friend Active, Safe, and Pain FreeControlling your dog's pain is essential to his overall well-being. Non-Steroidal Anti-Inflammatory Drugs ( ...
Read more ...