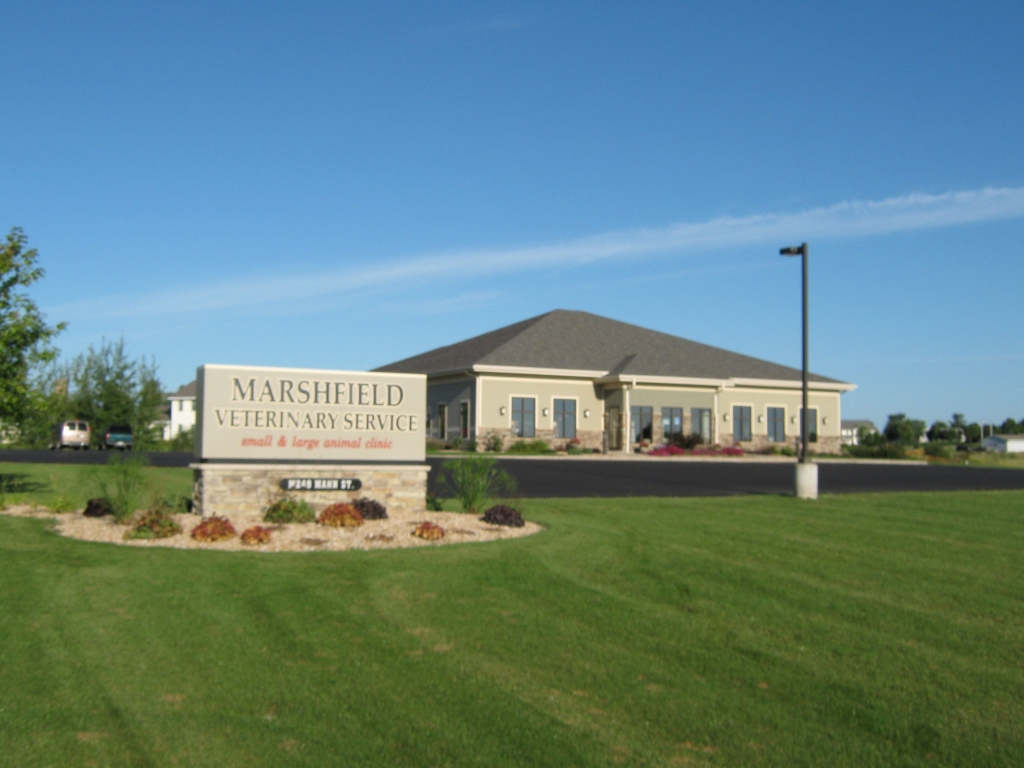 Marshfield Veterinary Service in Marshfield, WI is a full service animal hospital. It is our commitment to provide quality veterinary care throughout the life of your companion animal. Our services and facilities are designed to assist in routine preventive care for young, healthy animals; early detection and treatment of disease as your companion animal ages; and complete medical and surgical care as necessary during his or her lifetime.
We understand the special role your pet plays in your family and are dedicated to becoming your partner in your companion animal's health care. Our goal is to practice the highest quality medicine and surgery with compassion and an emphasis on client education. Our entire healthcare team is committed to providing personal attention to the unique concerns of each individual animal owner.
At this site, you will find information about our practice philosophy, our services, helpful forms to assist you and an extensive Pet Medical Library for you to search for additional animal health care information.
Thank you for taking the time to read about our veterinary practice and the services we offer. We welcome your comments and suggestions. Please contact us at (715) 387-1119 for all your pet health care needs.
Check out our new facebook page!
Companion Animals after Disasters
Dogs and cats who survive disasters can suffer from post-traumatic stress disorder in the same way as their owners and for the same reasons: being placed in an ...
Read more ...
I am Cat Furniture
As I sit here trying to type with one cat draped across both forearms, I've decided that being covered with cats is a concept worthy of consideration. Why do I ...
Read more ...
Heart Murmurs
My pet has a heart murmur – what does this mean?A heart murmur is one of several types of abnormal sounds your veterinarian can hear when listening to your pet ...
Read more ...
Lab Values
Because normal laboratory values depend on the diagnostic method used, the normal variation in species/breed/age test results, etc., this article will not prov ...
Read more ...
Surprise! Some sneezes go backward
Emergency rooms are magical places of brown smells, buzzing fluorescent lights, long wait times and stale coffee, so I can see why people would really want to ...
Read more ...
Ice or Ice Water Does Not Cause Bloat
Neither ice nor ice water will cause stomach spasms in a dog that lead to bloat - "the mother of all emergencies."No matter what veterinarians say, a 2007 emai ...
Read more ...