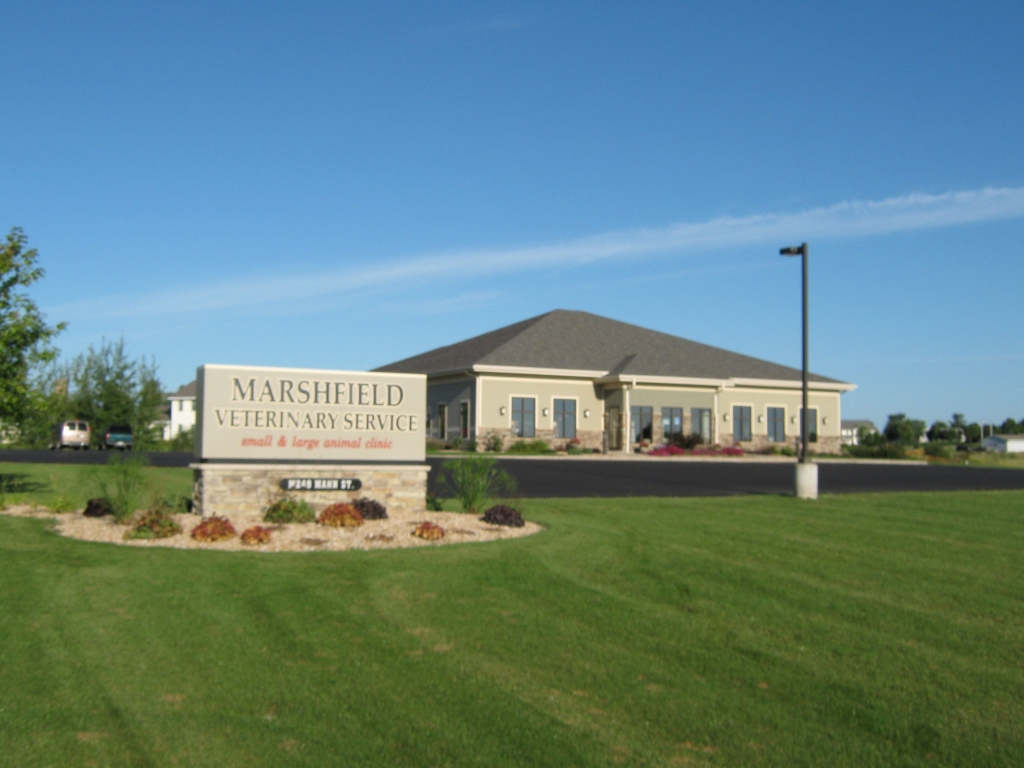 Marshfield Veterinary Service in Marshfield, WI is a full service animal hospital. It is our commitment to provide quality veterinary care throughout the life of your companion animal. Our services and facilities are designed to assist in routine preventive care for young, healthy animals; early detection and treatment of disease as your companion animal ages; and complete medical and surgical care as necessary during his or her lifetime.
We understand the special role your pet plays in your family and are dedicated to becoming your partner in your companion animal's health care. Our goal is to practice the highest quality medicine and surgery with compassion and an emphasis on client education. Our entire healthcare team is committed to providing personal attention to the unique concerns of each individual animal owner.
At this site, you will find information about our practice philosophy, our services, helpful forms to assist you and an extensive Pet Medical Library for you to search for additional animal health care information.
Thank you for taking the time to read about our veterinary practice and the services we offer. We welcome your comments and suggestions. Please contact us at (715) 387-1119 for all your pet health care needs.
Check out our new facebook page!
Growing Puppy Nutrition and Exercise FAQ
Some owners of a new puppy might not have had a puppy in many years, or it might be their first puppy, and veterinary recommendations about nutrition and exerci ...
Read more ...
Blood Clots: A Stroke of Bad Luck
Strokes in people account for a huge amount of medical misery and expense. They are a leading cause of death and disability for humans. Strokes come in two majo ...
Read more ...
Food Allergy Trials in Dogs
ObjectivesWhat Signs can be seen with a Food Allergy?A food allergy is a reaction to food that involves the body's immune system.  It is usually always a prote ...
Read more ...
Internet Research: Gathering Information Efficiently and Wisely
The medical care we can provide animals and ourselves has improved immeasurably because of the Internet. But it's important to remember, anyone can publish a We ...
Read more ...
Eliminating the Impossible: Diagnostic Tests
"When you have eliminated all which is impossible, then whatever remains, however improbable, must be the truth." – Sherlock Holmes, "The Adventure of the Blan ...
Read more ...
Post-Operative Care for Pets
After your pet has surgery, post-operative care is critical in terms of comfort, safety, and recuperation. Proper post-op care aids healing, minimizes the risk ...
Read more ...