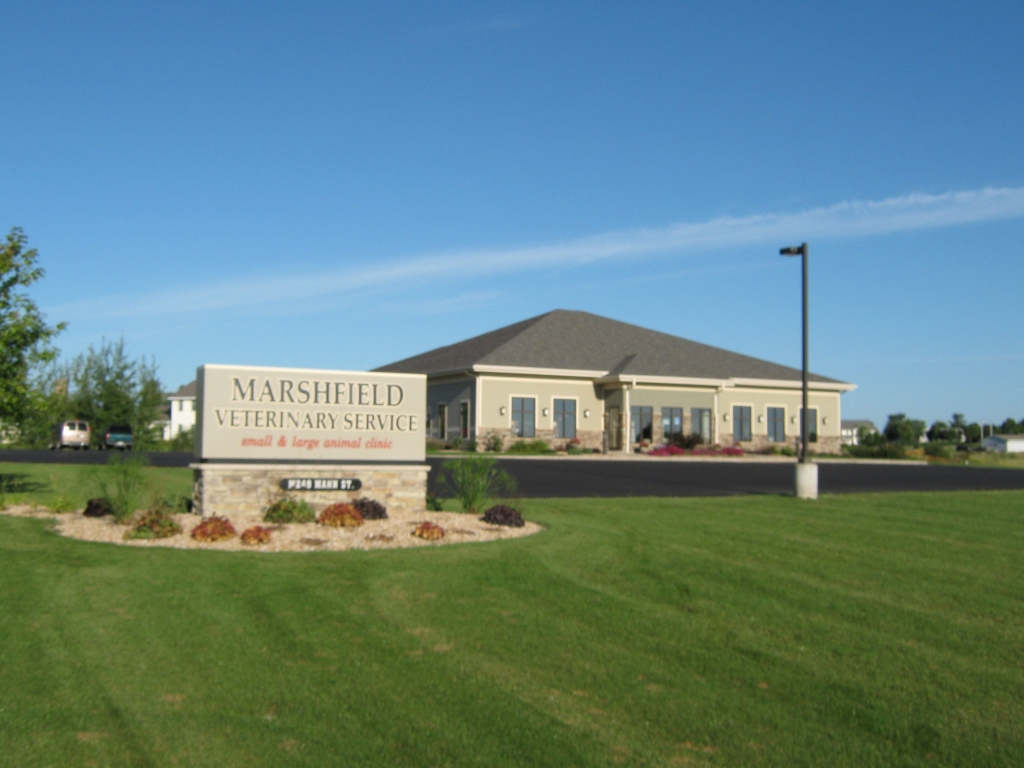 Marshfield Veterinary Service in Marshfield, WI is a full service animal hospital. It is our commitment to provide quality veterinary care throughout the life of your companion animal. Our services and facilities are designed to assist in routine preventive care for young, healthy animals; early detection and treatment of disease as your companion animal ages; and complete medical and surgical care as necessary during his or her lifetime.
We understand the special role your pet plays in your family and are dedicated to becoming your partner in your companion animal's health care. Our goal is to practice the highest quality medicine and surgery with compassion and an emphasis on client education. Our entire healthcare team is committed to providing personal attention to the unique concerns of each individual animal owner.
At this site, you will find information about our practice philosophy, our services, helpful forms to assist you and an extensive Pet Medical Library for you to search for additional animal health care information.
Thank you for taking the time to read about our veterinary practice and the services we offer. We welcome your comments and suggestions. Please contact us at (715) 387-1119 for all your pet health care needs.
Check out our new facebook page!
Feeding Tubes for Dogs and Cats
As most of us know, good nutrition and adequate fluid intake are crucial to good health.  When a pet is ill, this becomes even more important. Yet for various ...
Read more ...
High Anxiety: Pot and Pets
How high is your hound?Now that recreational marijuana use is legal in two states (Colorado and Washington) and medical marijuana is legal in 21 states marijua ...
Read more ...
Cats, Carriers and Vets: Tips on making it easier to get your cat to the vet
Many cats are fearful of car rides and veterinary visits, which makes it harder for us to give them good medical care. It also makes it difficult for cat owners ...
Read more ...
Internet Research: Gathering Information Efficiently and Wisely
The medical care we can provide animals and ourselves has improved immeasurably because of the Internet. But it's important to remember, anyone can publish a We ...
Read more ...
Chicken Jerky Treats from China may be Associated with Kidney Issues
The chicken jerky treats made in China have been associated with kidney disease for a few years. Ever since the association between these products and illness w ...
Read more ...
The Monster in the Medicine Cabinet
It's a common horror-movie trope: unsuspecting schmuck closes the medicine cabinet door only to reveal the monster/vengeful ghost/poltergeist in the mirror behi ...
Read more ...