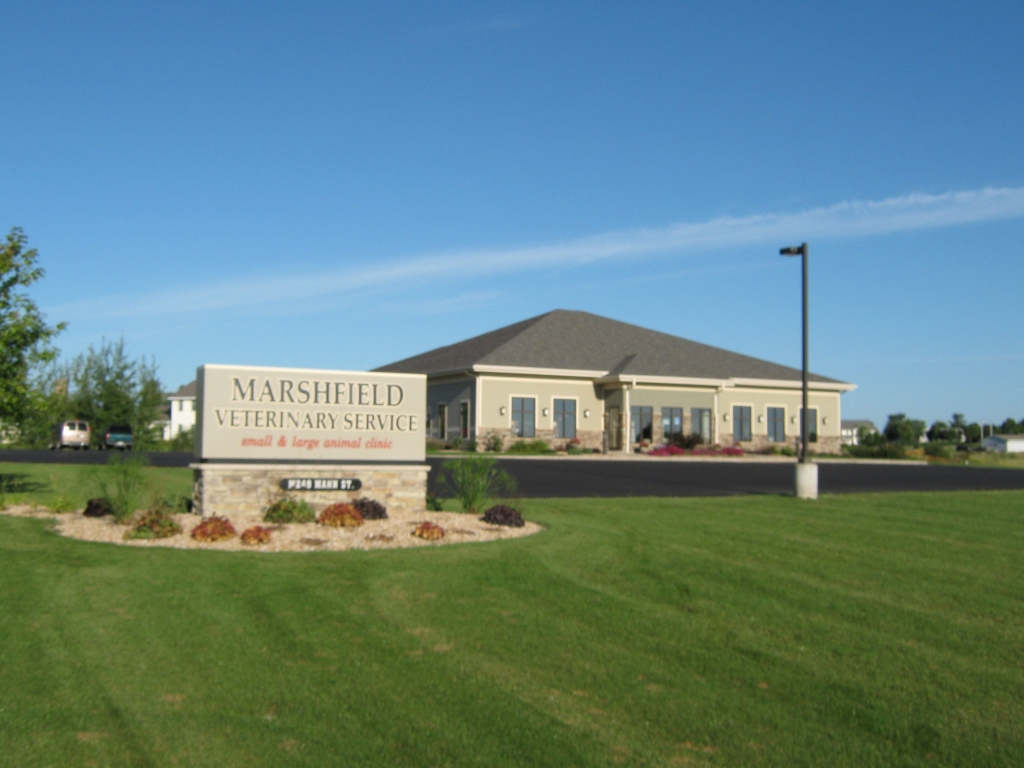 Marshfield Veterinary Service in Marshfield, WI is a full service animal hospital. It is our commitment to provide quality veterinary care throughout the life of your companion animal. Our services and facilities are designed to assist in routine preventive care for young, healthy animals; early detection and treatment of disease as your companion animal ages; and complete medical and surgical care as necessary during his or her lifetime.
We understand the special role your pet plays in your family and are dedicated to becoming your partner in your companion animal's health care. Our goal is to practice the highest quality medicine and surgery with compassion and an emphasis on client education. Our entire healthcare team is committed to providing personal attention to the unique concerns of each individual animal owner.
At this site, you will find information about our practice philosophy, our services, helpful forms to assist you and an extensive Pet Medical Library for you to search for additional animal health care information.
Thank you for taking the time to read about our veterinary practice and the services we offer. We welcome your comments and suggestions. Please contact us at (715) 387-1119 for all your pet health care needs.
Check out our new facebook page!
Food Allergy Myths
Food AllergyThere are a great deal of misconceptions when it comes to considering food allergy for pets. In this brief summary, we hope to bust a few myths and ...
Read more ...
Physical Rehabilitation of Dogs following TPLO
Physical rehabilitation for pets is still a rather new veterinary discipline, as it has only existed since approximately 2000.  However, the discipline continu ...
Read more ...
Dog vs. Porcupine: Same Winner Every Time
I can also guarantee that the dog will never learn that the porcupine has no need to run away. Why would a porcupine run? He may only have one defense, but it's ...
Read more ...
Post-Operative Care for Pets
After your pet has surgery, post-operative care is critical in terms of comfort, safety, and recuperation. Proper post-op care aids healing, minimizes the risk ...
Read more ...
Xylitol Toxicosis
What is Xylitol?Xylitol is a white, crystalline sugar alcohol that is used as a sugar substitute sweetener in many products. In the United States, the use of x ...
Read more ...
Cliff Diving through a Cloud of Expectations
Clients' expectations of a visit to the vet sometimes differ from what a vet expects. It's possible this is never more true than in an emergency. A couple of ye ...
Read more ...