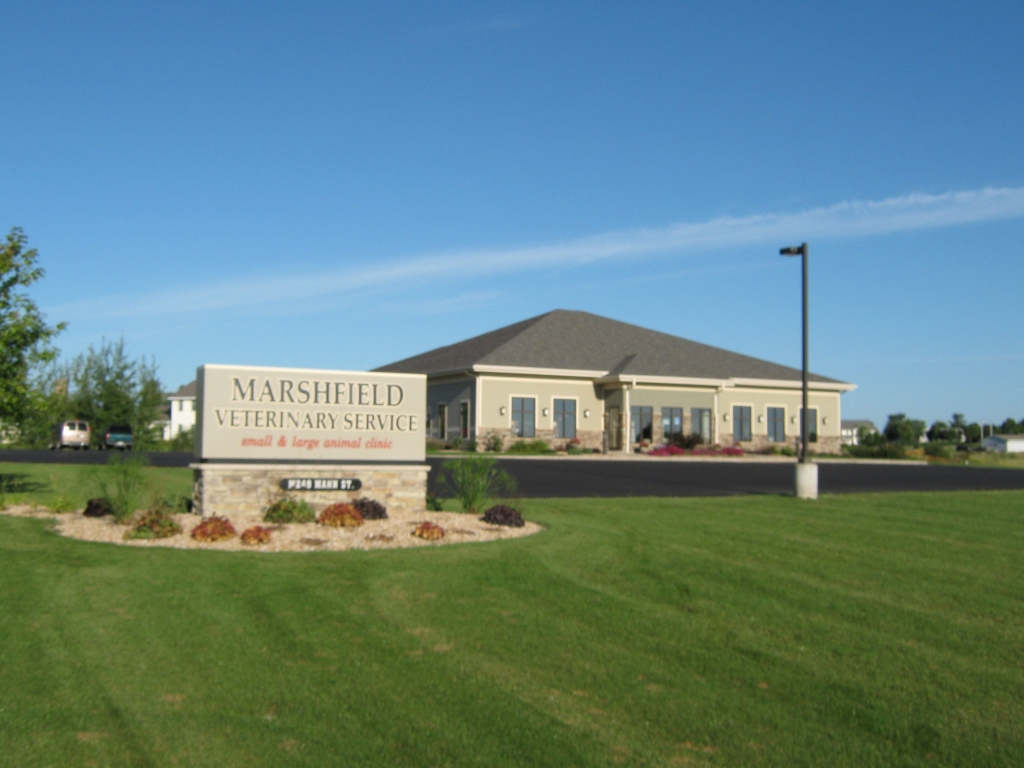 Marshfield Veterinary Service in Marshfield, WI is a full service animal hospital. It is our commitment to provide quality veterinary care throughout the life of your companion animal. Our services and facilities are designed to assist in routine preventive care for young, healthy animals; early detection and treatment of disease as your companion animal ages; and complete medical and surgical care as necessary during his or her lifetime.
We understand the special role your pet plays in your family and are dedicated to becoming your partner in your companion animal's health care. Our goal is to practice the highest quality medicine and surgery with compassion and an emphasis on client education. Our entire healthcare team is committed to providing personal attention to the unique concerns of each individual animal owner.
At this site, you will find information about our practice philosophy, our services, helpful forms to assist you and an extensive Pet Medical Library for you to search for additional animal health care information.
Thank you for taking the time to read about our veterinary practice and the services we offer. We welcome your comments and suggestions. Please contact us at (715) 387-1119 for all your pet health care needs.
Check out our new facebook page!
Fear of Fireworks
Firework displays are common seasonal celebrations and the time of year may vary from country to country. In the USA firework displays are in July, while in th ...
Read more ...
How Much for that Doggy in the Window?
Let's face it. We've all been victims. You walk past the pet shop on the way to the shoe store. Or you're looking for bargains at the local flea market. You're ...
Read more ...
Transitioning Feline Dry Food Addicts to Canned Food
(The information contained in this handout is an excerpt from Feeding Your Cat: Know the Basics of Feline Nutrition, which can be found at the author's website ...
Read more ...
Thunderstorms
Reactions to thunderstorms are not uncommon: loud noises from overhead are difficult to orient to. While many dogs get accustomed to storms (habituation), other ...
Read more ...
Waiting Room Manners for Pets and Humans
We've all been frustrated by someone at the clinic waiting room who allows their pet to annoy others. Is it possible that at times we are the ones who unintenti ...
Read more ...
Cats, Carriers and Vets: Tips on making it easier to get your cat to the vet
Many cats are fearful of car rides and veterinary visits, which makes it harder for us to give them good medical care. It also makes it difficult for cat owners ...
Read more ...